After a fresh install of windows xp (from original recovery cd) the follwoing was encountered upon trying to run wndows updates
" The website has encountered a problem and cannot display the page you are trying to view. The options provided below might help you solve the problem. Error number: 0x8024400A
"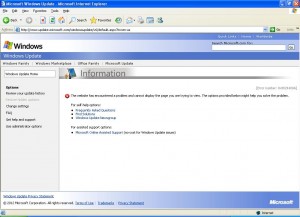 The solution is to manually download the Service Pack 3 from Windows Update.
Credit to "mikibuchan" over at TechGuy.org